Mohammed Faris
Founder, ProductiveMuslim.com & ProductiveMuslimAcademy.com
CEO, Leading Productive Lives LLC
500 World's Most Influential Muslims (2014)
Assalamu alaykum,
My name is Mohammed Faris, and I'm the author of "The Productive Muslim: Where Faith Meets Productivity". I'm incredibly humbled that you're here to visit this website and want to learn more about me and the book.
A bit of background about myself: I was born in Tanzania (East Africa) and lived most of my life in Saudi Arabia. For my University, I studied in England at the University of Bristol and completed both my BSc and MSc in the School of Social Sciences and Law. I currently live with my wife and child in Dallas, Texas (USA) and run a productivity training company called: The Productive Muslim Company. I speak three languages: English, Arabic and Swahili. And I love to read, write, cycle, and run in the early mornings!
For the past 9 years, Allah (SWT) has blessed me to explore the question: Can Islam teach us productivity? I became obsessed with this question, not only because I cared a lot about improving my own productivity, but because I recognized the need to help the global urban Muslim deal with the challenges of modern life whilst remaining committed to their faith.
Under this mission to serve the Ummah, my global team & I dedicated ourselves to deliver productivity resources and advanced productivity training aligned with Islamic ethics and values via our website ProductiveMuslim.com. Moreover, I conducted a number of public workshops on how to lead a productive lifestyle inspired by Islam in many countries around the world, including UK, USA, Switzerland, Australia, Malaysia, Singapore, Egypt, Saudi Arabia, Nigeria, Bosnia, and Tanzania.
This book is the culmination of everything I learnt and discovered along the way and I'm excited to be sharing it with you.
My hope and dream is that this book will inspire a new generation of Muslims who want to a lead productive lifestyle (Spiritually - Physically and Socially) and are not content with a life of procrastination or mediocrity.
If there's one thing I learnt from this journey (actually make it two!) it's the following:
Have sincere intentions and work hard —

this

is the formula for success
Be fruitful where Allah plants you
I hope you find this book practical, useful, and spurs you to change to lead a better productive life. If you'd like to share your thoughts, feedback or ideas with me, please feel to contact me via this page or e-mail me at mohammed@productivemuslim.com.
Thank you so much for visiting this website and I hope that you'd get the book and share it with your family and friends (get some tips on how to spread the word about this book here)
Sincerely,
Your brother,
Mohammed Faris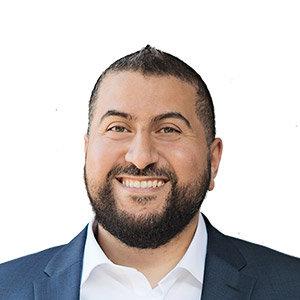 "For personal productivity, I don't give my email out. But one person I've remained in communication with all these years is Mohammed Faris. Time and again he has impressed me with his commitment to productive action. He walks his talk. And because he has concentrated on this topic for so long, his productivity distinctions are invaluable."
Muhammad Alshareef
Founder AlMaghrib Institute & DiscoverU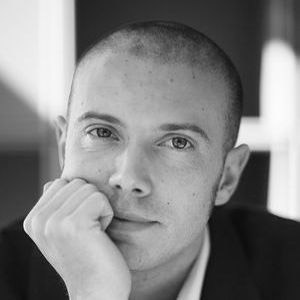 "Mohammed and his team at Productive Muslim provide great productivity advice – on working well, living well, and applying the Islamic face in a modern and practical way. It's always really inspiring working with him — he's a true Productivity Ninja."
Graham Allcott
Managing Director, Think Productive